Contact Info
Renaissance Des Moines Savery Hotel
Tara Mcfarling
401 Locust St
Des Moines, IA 50309
Phone: (515) 244-2151
Email:
tara.mcfarling@renaissancehotels.com
Text the word: RDMSH To: 72727
Website:
www.renaissancedesmoines.com
Services
Venues
Catering
Weddings
Meetings
Dining
Rooms
Suites
Lounges
Hours of Operation
Call us for more information.
About Us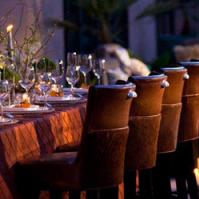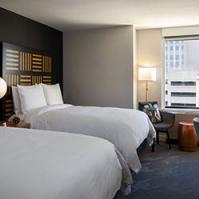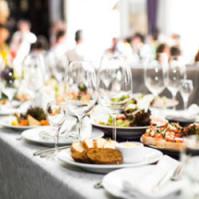 At the Renaissance Des Moines Savery Hotel, luxury accommodations, shareable dining experiences and unique moments for exploration, both inside our hotel and beyond, encourage you to break from the everyday.

Whether traveling on business or setting out to explore the heart of downtown, our iconic property has welcomed guests with refined sophistication and warm hospitality since its founding in 1865. Luxurious, urban-inspired rooms and suites, exquisite Italian cuisine, and modern venues fuel the imagination and excite the senses, inspiring you to take hold of a life less ordinary.

Here, business travel is so much more than a chance to be productive. We see it as an opportunity to encounter something new, interesting and exciting.

Expertly Crafted Weddings In Des Moines
Striking a balance between refined sophistication and classic decor, Renaissance Des Moines Savery Hotel is the perfect match for unforgettable weddings and celebrations.

Marriott® Certified Wedding Planners blend your style and family traditions with unique venues and creative services to transform wedding wishes into reality. When it comes to tying the knot, Renaissance creates wedding memories that are totally different, yet totally you.

Comfortably Cool, Utterly Original Dining In Des Moines
Authentic. Intriguing. Inspired. Dining at Renaissance Des Moines Savery Hotel is always an adventure of discovery.

From cocktails and conversation in our hip Coda Lounge to authentic Italian cuisine with a pinch of modern flair at our Scopri Restaurant, we invite you to sip, savor and spice up your stay with something wonderfully new. Experience a sensory adventure that transports you to a life less ordinary when you dine at our downtown hotel.

Experience Inspired Living In Our Des Moines Hotel Rooms
Find the urban refuge that's uniquely you. Fearlessly savvy design, a fresh style and innovative amenities for work and play greet you on arrival at our downtown accommodations. Settle in to our signature Renaissance bed, layered with luxurious custom duvets, plush down comforters and cotton-rich linens.

Watch a movie, surf the web, enjoy an in-room workout, or put the finishing touches on your presentation. Each of our rooms and suites reflects the essence of this historic property's culture and heritage, while drawing you in with modern decor and an uncommon flair that's effortlessly fresh.
If you require information concerning the physical accessibility of our rooms, hotels, or anything else, please call 515-244-2151.