Contact Info
The Westin Bonaventure Hotel and Suites, Los Angeles
404 South Figueroa Street
Los Angeles, CA 90071
Phone: (213) 612-4808
Contact Form
Text the word: TWBHSLA To: 72727
Visit our Website
Photo Tour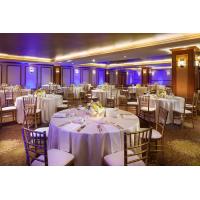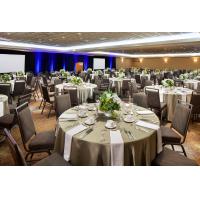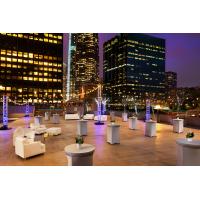 Services
Rooms
Suites
Dining
Fitness Center
Meetings
Weddings
Pet Friendly
Pool
Hours of Operation
Call us for more information.
About Us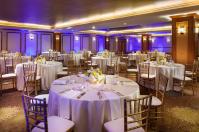 Intuitive service, thoughtful touches and the timeless glamour of Los Angeles meld to create the perfect atmosphere for the most special of moments. At The Westin Bonaventure Hotel & Suites, Los Angeles, we're committed to helping you and your guests feel the best when it matters the most – and no occasion could be more important than your wedding day. We offer the enriching experiences, nourishing cuisine and vibrant venues to help your vision come to life flawlessly for a celebration you'll never forget.
Soaring above L.A.'s bustling downtown, discover a refreshingly chic haven with dramatic décor, stunning architecture and stylist furnishings. Host grand receptions for up to 1,800 wedding guests in the 26,108 square-foot California Ballroom, the city's largest, or bask in your moment under the California sun on the 45,000 square-foot Plaza Pool Deck. From secluded salons for intimate nuptials and receptions to nourishing post-ceremony brunch with your loved ones, we offer 41 customizable spaces to fit any vision.
We offer professional on-site wedding planners who take the time to understand your unique vision and to bring it to life. Allow us to tailor custom-designed gourmet selections and decorations, flor arrangements and audiovisual support beforehand, so on the day our award-winning culinary staff and event professionals can seamlessly host your celebrations as you delight in every moment.
We also offer modern and spacious guest rooms offering an inspiring experience for you you're your guests. Whether recharging with restful sleep in our Heavenly Bed or unwinding with our Heavenly Bath, you and your partner will feel rejuvenated and relaxed from the moment you arrive. After your wedding, sleep soundly in a complimentary suite for the two of you on your special night. Your guests can relax, too, with a direct booking link to make everything effortless, and special discounted rates for out-of-town attendees.
To book your Westin wedding, contact: Eloise Tram, Catering Sales Manager. Phone: 213-612-4808
E-mail: eloise.tram@westinbonaventure.com.